Our Background:
We are medium size dress factory with about 15 stable experienced sewing workers located in Chaozhou city,China.Our factory specialize in manufacturing all types of evening dresses including sexy prom dress,couture beading dress,cocktail dress,mother of the brides,bridesmaid dress etc. Besides,we offer our customers one stop solution from designing,fabric sourcing, cutting,sewing,quality checking,packing and shipping etc so they can focus on business growth by our fully support.
As a professional manufacturer in China,we had over than 10 years richful experiences in making varieties of unique evening gowns and sexy dresses for prom,graduation,homecoming etc for local market. By the same time, we also provide OEM and ODM for big international brand such as Jovani,Sherri hill,Terani Couture etc but the orders were passing through by their agents or big factories (they would split the orders to us if too many orders in hand)
Later on,in order to develop overseas market,our boss decided to set up export sales office in Guangzhou city since year of 2015.He named it"Desire Dress" as DESIRE has same pronunciation as DESIGN,that is how this name comes from! By the same time,the showroom and warehouse were all set up in Guangzhou city in order to make customers visit at convenience since Guangzhou is one of the biggest city in China and easy for travel. So welcome to visit our showroom at any time to select your loved sexy dress for prom and special occasions!
Our Production Leadtime And MOQ
If you know quite well about production, you would understand that making out one evening dress takes many process,especially the hand beading dresses which involve lots of labor hard work (you could see beneath photo that our worker is working hard on hand beadings).
So currently our sample production time needs about two weeks to 30 days, and bulk production time takes about 30 to 50 days which depends on quantity and style.But for sure we will improve and shorten our production lead time in the near future.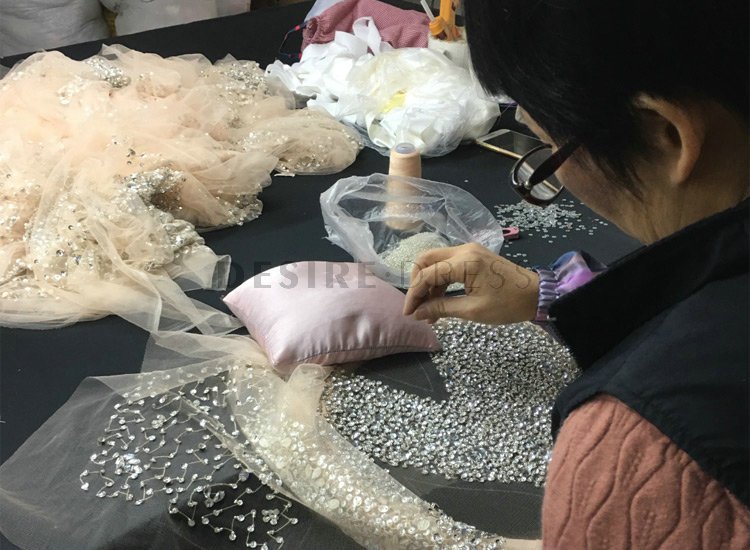 Due to the market trend demands,more and more customers prefer to have exclusive styles but in small quantity.
So in order to support their business,we start to accept small quantity order by offering reasonable price from this year(most of factories were not able to do this).
But if you want to get bulk order price, MOQ will be 30 piece per style(maximum 3 colors). The more quantity you order, the more cheaper price you will get!
Our Business Principle
As we realize that quality is the core of the business growth,so no matter from fabric sourcing, selection of beads or sewing works,we always offer the best to customers.
Each dress we will try on our puppet to check the fit and quality. Before shipping,every sales person who follow up customer order will also do spot check to ensure our dress quality.
Since our goal is to make our customers happy with our dress quality and service, we are committed to making exclusive designs in best quality and prices. If you have any questions or concerns while ordering with us, our sales team is here to help you. We are a young team full of passion . All your inquiries will be replied with 24 hours. So contact us now for your enquiries!
Beneath we would like to share some designs which we made out based on photos sent by customers.We can proudly say that all designs can reach over than 90% -95% similar based on clear photo or sketch while not all of factories can do that!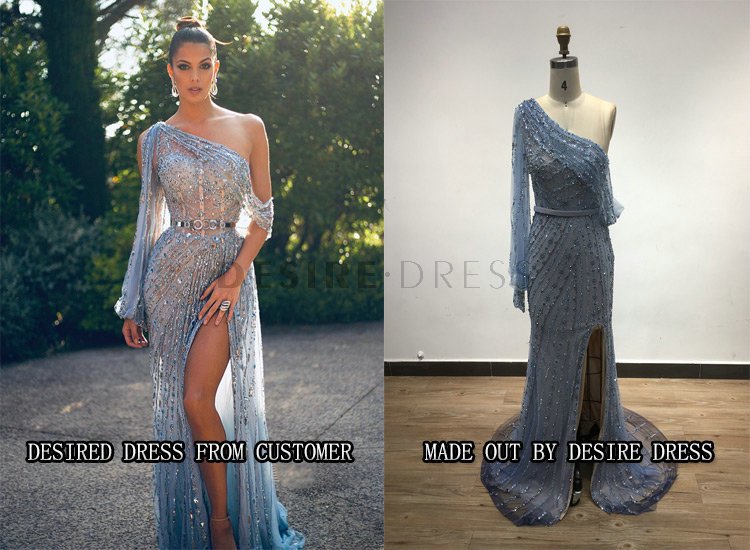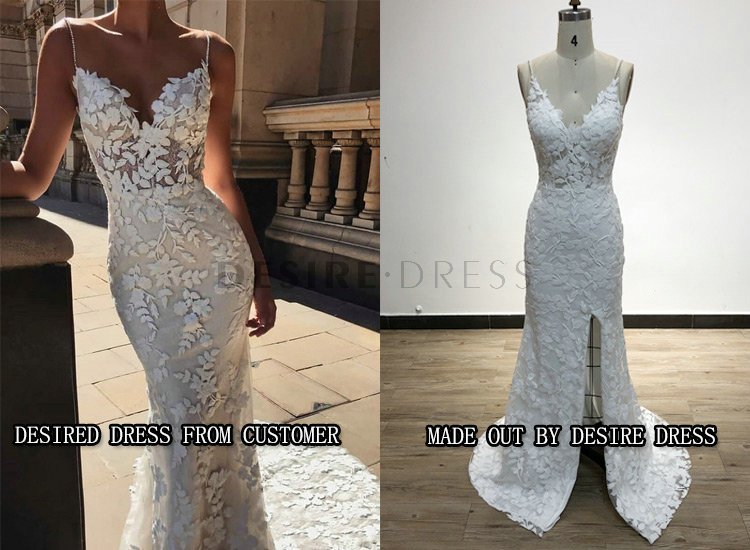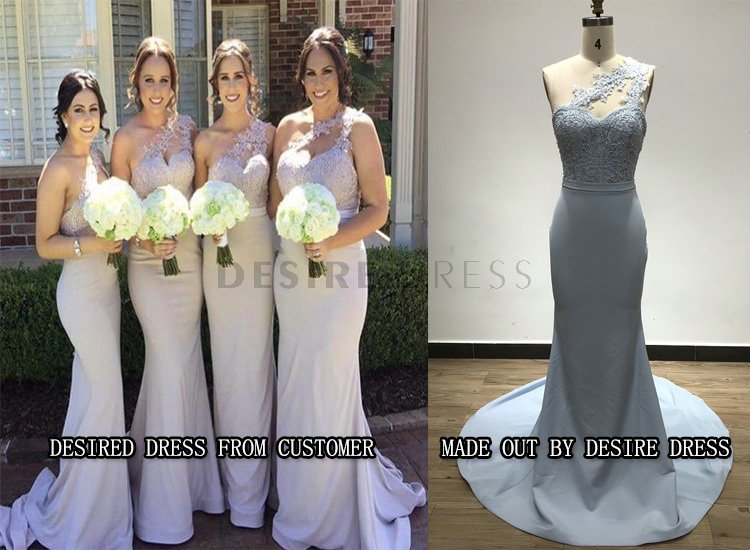 WHY CHOOSE US?
After you know what we can do, is there any reason that you don't choose us?
1,Full experiences in OEM and ODM for big famous brand
2, Factory direct with competitive price
3,We support you to make your own design and offer one stop solution from designing, fabric sourcing, cutting,sewing,quality checking, packing and shipping etc.
4,All styles could be made based on photos,sketch,or samples. If based on photos or sketch,we can reach at least above 90% similar. If you could provide us with original sample to follow,we could reach 100% same.
5,We accept small quantity order while most factories or companies couldn't do that(except those factories in Suzhou city who make low quality but that is different level of market since we focus on making high quality dress ONLY)
6, We have both stock designs and preorder designs to meet your demands. Stock designs normally can ship out within 1-3 days after payment. Pre order designs normally takes 30 to 60 days to make after deposit.
6, If you are our regular customer,we will also support you by collecting the latest fabric books in the market and shipping them together with the goods.
In this way,you can always get the newest fabric trends and choose the right fabric easily to make out your own designs.
7, We know being reliable is important in business.So we do our best to protect your designs by not sharing them on public social media and selling them to other customers in same country (Only if your order quantity reach over than 30pcs per style)
8,We offer 7/24 hours services and all enquries get get reply with 24 hours.
9, Most important,our dresses are loved by all customers due to its quality and our excellent service! Check out what our customers say about us!
So if you are looking for reliable evening dress manufacturer in China to build up long term cooperation,we are assured that we will be the best partner to work with!